Mar 17th
2013
Timelapse by Dave Delnea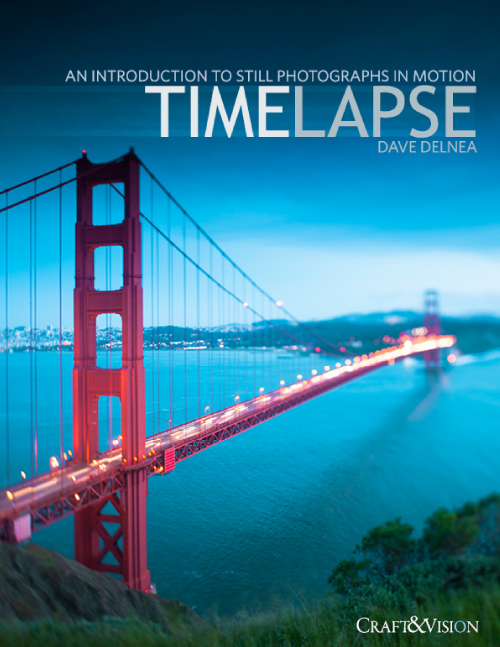 Photographer Dave Delnea and I have had a couple great adventures together. The first was a couple weeks in Iceland, the second roughly the same couple weeks driving down the West Coast. Both experiences were among the wettest and coldest of my life. So now I mostly just stick to having the odd beer in a warm pub with the man. One of the things I learned from Dave, though I've still got to spend some time re-learning this stuff now that I am using Nikon gear, is how to shoot and build time-lapses. When we got home from Iceland he put this video together and it lit a fire under me to learn this stuff. Check out this short video -
Beautiful, right? And it's incredibly easy to do. Not so easy it doesn't take some learning and practice, and Dave makes it look easy, but there's a beauty and emotion to these sequences that a still image alone doesn't create. Used together, stills and timelapses can compliment each other. Commercially, Delnea's used his timelapses as both a great marketing tool for his work, and a killer benefit for clients. Imagine adding a couple short, beautifully shot timelapses, to what you provide a wedding client, or to supplement the way you display your landscape work online.
In Timelapse, Dave Delnea walks you through the whole set-up right to the end of the process, and lets you in on all the little tips and pitfalls that will otherwise have you tearing your hair out, shortening an otherwise frustrating learning curve. Most of us already have everything we need to shoot and assemble the sequences, Delnea shows you how. I shot and assembled my first timelapse sequence in about two hours after Delnea showed me how to do it. I was in Ladakh, India at the time and I remember giggling at how easy it was when you do it right. If you've ever wanted to explore adding another dimension to your work but, like me, haven't got the remotest desire to dig into digital video, this is an excellent way to do it, and the results can be absolutely moving.


Buy the eBook
[ hana-code-insert ] 'BUY – Timelapse' is not found
Special Offer
For the first five days only, use the promotional code TIME4 when you checkout and pay only $4 OR on CraftandVision.com use the code TIME20 to get 20% off when you buy 5+ PDF eBooks. These codes expire at 11:59pm (PST) March 22, 2013.
Buy the Author Bundle
Get both of Dave Delnea's titles (Below the Horizon, Timelapse) for $8 USD. That's 20% off – no code required.