Just Released: Vision Is Better 3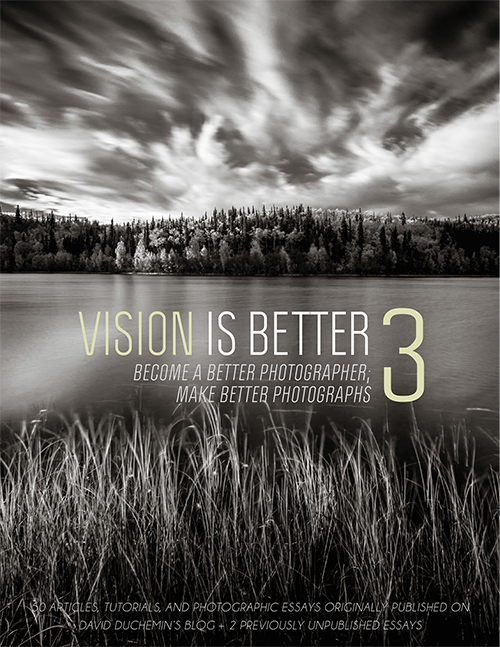 Over the course of the year I put what I hope is a solid body of great education on this blog – essays and tutorials and photographs from my journey in this craft that I hope will teach and inspire you wherever you are in your own photographic journey. Vision Is Better 3 is the third time we've compiled that material into what's become one of Craft & Vision's best-selling eBook series. Re-edited, and put together with much larger photographs, Vision Is Better 3 gives you offline access to 145 pages of beautifully laid out material, 52 articles, including two previously unpublished articles (Don't Get Ahead of the Muse, and Simplify, Simplify) and expanded "Postcards From…" features.


Buy the PDF
[ hana-code-insert ] 'BUY – Vision is Better 3' is not found
We don't do the hard-sell around here, so I'm happy to tell you most of the material in this eBook is available right here on the blog completely free. If you want to dig for it, there are years of free material, and it'll always be free to you. But if you want something a little more curated, with bigger photographs, and you want it sitting on your tablet or laptop even when you're offline, this is great value.
Vision is Better 3 is only $5. It picks up where Vision Is Better 2 left off, and if you've not purchased either of the first two books, you can get all three in a bundle for $10. That's about 4 years of content for the price of a couple lattes and these won't make you feel bloated and gassy.
Buy 5 or more titles (bundled titles count as one product) from the Craft & Vision store by May 26th at 11:59 PM (PST)  and use discount code VIBTHREE20 and you'll save 20%.