PHOTOGRAPH, Issue 10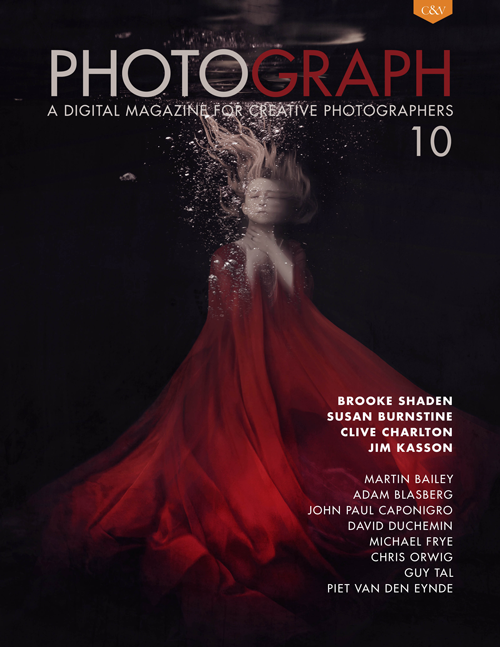 The latest issue of PHOTOGRAPH is, as it always is, gorgeous. Featuring articles, portfolios, and interviews with  some truly talented photographers. Be inspired by the dark art of Brooke Shaden, the surreal black and white architectural work of Susan Burnstine, the colourful impressionistic street photographs of Jim Kasson, and the beautiful Ethiopian portraiture of Clive Charlton, along with articles about visual flow from John Paul Caponigro, photographic rhythm from Michael Frye, and others, like Guy Tal, Chris Orwig, Martin Bailey, Piet van Den Eynde, Adam Blasberg, and me. It's almost 250 pages long, ad-free, and beautiful, and I think it's one of the best values in photographic education and inspiration out there.
As always, we're offering you a 20% discount for the first week, as a way of saying thank you to our regular readers. Buy Issue 10 of PHOTOGRAPH before December 17, and it's yours for $6.40 instead of $8.00.
And if you are a regular reader, would you do me a favour and tell someone about the magazine? We're doing something different here and it's readers like you who are our best ambassadors. We'd be grateful if you sent out a Tweet, or shared this on Facebook. Tell the world, friends.