The Workflow Book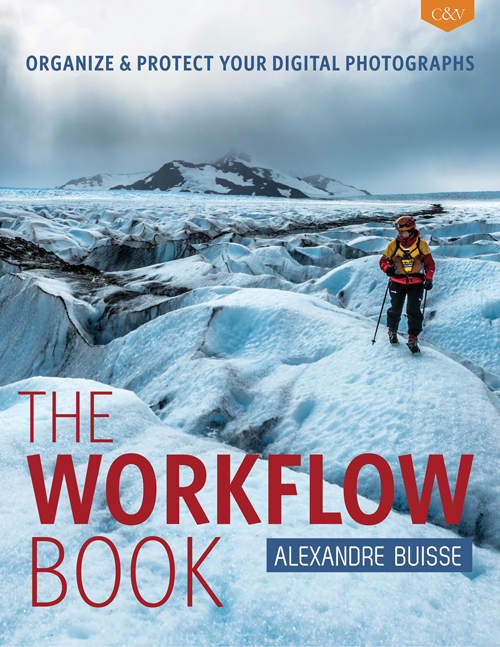 Our image files are our art; and if your work is as personal and important to you as it is to me, they're among our most valuable assets. Understanding how to find them reliably, edit them down quickly, and store them safely, isn't a luxury, it's a key part of our craft.
Alexandre Buisse is an outdoor adventure photographer; he spends his time photographing climbers, skiers, and adventure races. He goes – literally – to great heights to get the images he creates for his client and personal work, so he's appropriately careful with his image files. The Workflow Book will teach you how to ingest, organize, edit, and protect your photographs, and because it's written by someone who'd rather be out in the mountains making more photographs than sitting in front of his laptop, it's pragmatic and straight forward.
Buy The Workflow Book before 11:59pm (PST) on April 07, 2014, and you'll save 20%.  Only $5.6o when you use discount code: WFLOW20
*While The Workflow Book discusses Adobe Lightroom and Photo Mechanic specifically, it was written to teach principles of workflow that apply to whatever software you prefer.