Northern Kenya on White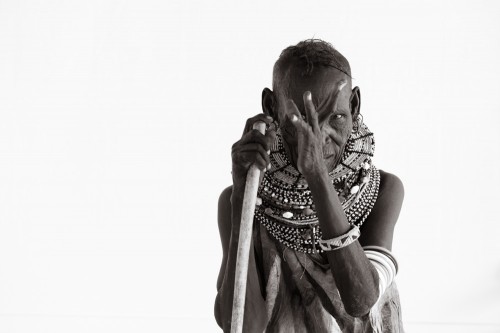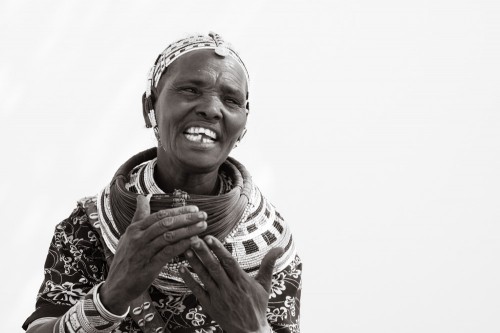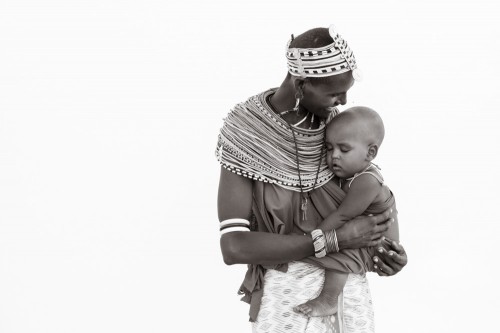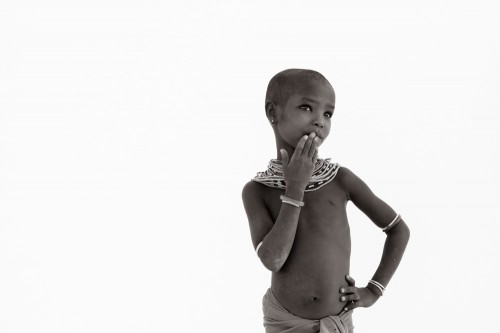 The images above are another sample of the photographs from this last month's work in northern Kenya. I wanted something simpler than the environmental portraits I've done in the past. Something that isolated my subjects from their contexts and showed them, and their emotions and character, elegantly. Before I left I talked to the folks at Westcott, and picked up a 6′ x 6′ ScrimJim with a couple different diffuser panels for it. They also sent 4 more connectors, which I used in conjunction with a hacksaw to make the ScrimJim fit into a duffel bag, which it did nicely.  Normally it breaks down into 8 pieces, now it breaks down into 12 smaller pieces.
The set-up was simple. For the most part we shot under the shade of an Acacia tree, with the ScrimJim held behind my subject by Corwin and almost anyone else we could recruit. It blew around a bit so better to have humans involved than stands that blow over and have to be moved as my subjects, and the light, shifted. Sometimes we were lucky enough to have the shade provided by a simple structure or small building, but it was mostly out in the open. Occasionally we also used the pop-out, oval-shaped Westcott Illuminator Reflectors, mostly the 2-Stop diffuser, held high over the subject or to the side, to further cut the light and open the squinted eyes a little. That too needed modification as the largest of them, the 48″x72″ is pretty large even folded. So we drilled the rivets out, replacing them with nuts and bolts. The spring-steel core was then removed and coiled tight for the flights to Africa, where we took 10 minutes to rebuild them. The last picture below shows how much smaller the coiled steel, and folded panels, are next to the usual size. Way easier to throw into an Extra Large North Face Base Camp duffel. Without these mods, there's no way we'd get them to Kenya. If I do work like this again, I'll bring two, maybe three, of the ScrimJims and leave the pop-up reflectors at home. They were harder to work with and a right pain in the arse in high winds. Wish some straps you could connect the ScrimJim frames together into something semi-rigid that would be easier to handle.  Thanks to Westcott for all the help with this.  They went the extra mile for us, and the gear was perfect.