More Than Snapshots & Postcards
There's nothing wrong with postcards or snapshots, but most of us want more than that when we're traveling with photography in mind. We want images that express something, that are more powerful or evocative than your usual snapshot, and that takes being much more intentional in our approach.
Take a moment to watch this video (above) and consider how you can make stronger photographs by going deeper and by consistently putting yourself in the right place at the right time no matter where in the world you find yourself. Some of the priorities I share are a little counter-intuitive at first but they've changed the way I make photographs. Not only are my photographs stronger, and more authentic to me, but I enjoy my travels so much more.
Did you miss the first video, Have Camera, Will Travel? You can see it here.
In a couple more days I'll send you an email and let you know the 3rd video has been posted. It's called What If I Bring the Wrong Gear? It's not really about the gear, it's about some of the fears we face as we travel and photograph, and how to disarm those fears or see them from a different perspective. I'll also begin introducing you to The Traveling Lens, but if you're curious now and really, really want to peak your head in and see what's coming then check out TheTravelingLensCourse.com. Enrollment doesn't open until January 23, and then will only be open for 5 days, but you can get all the details now.
I can't wait to show you this. Every year I get more and more people wanting to learn the kinds of things I teach on my workshops and every year I do fewer and fewer of them. In fact I'm not doing another workshop now until late 2020 and they're already sold out. But you can still learn the same approach I teach in those workshops, and in a couple more days I'll tell you how.
Got questions about travel photography? Leave them in the comments and lets discuss it.
For the Love of the Photograph,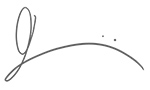 David duChemin