But What if I Bring the Wrong Gear?
Bringing the wrong gear is just one of the weird things we stress out about when it comes to the idea of photographing new places. It's not the only one. The fear of photographing people or the worry about missing out on something can be tough, and how we respond to those fears can sabotage our photography.
If this series of videos has been helpful to you and you want to go deeper with your travel photography, consider enrolling in The Traveling Lens. Enrollment opens this Sunday but only for 6 days, ending at 11:59pm on January 28th, and then won't be offered again until this time next year. 
Filmed in Varanasi, India, The Traveling Lens is my shot at taking the intense and intimate experience of one of my international workshops, and making it available to you no matter where you are, without you having to get on a plane to do it. I filmed it in India but it's about making stronger photographs of places no matter where you are. This 20-lesson course is going to blow you away and it's going to give you new depth, insight, and focus, as well as renewed creative freedom, as you photograph the amazing places to which you travel.
For several years I made my living entirely on travel and humanitarian assignments, and over the years developed an approach that has worked powerfully for me, and for my students when the priority is to make a series of strong photographs in a place in which we often have little time and a good chance of not being able to come back for do-overs. Hitting the ground running, overcoming fears and creative blocks, and learning how discover a theme and work within our constraints is far more important than choosing the right travel tripod or some of the other things about which photographers obsess.  I'd love to explain more about the course and all the features and benefits - take a moment to check it out here at TheTravelingLensCourse.com
For the Love of the Photograph,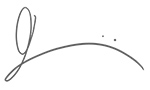 David duChemin
PS - If you missed the first and second videos, check them out here.