WTF Giveaway Winners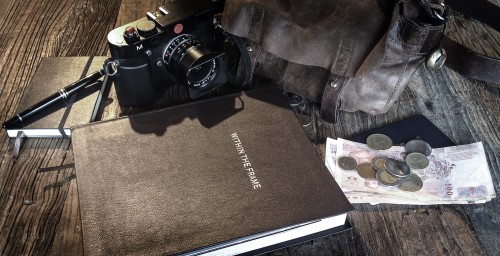 5 years ago this month, Within The Frame was published. This month we're celebrating with a couple giveaways announced earlier. So we dusted off the Randomizer today and pulled two names from the digital hat. The first is the winner of the beautiful signed, leather-bound, edition of Within The Frame (pictured above). The second is the winner of a folio of signed prints from the book. I got carried away, so I think there's a couple extras in there. So skipping the usual drum rolls, those winners are:
Jim Denham, we'll be putting the leather-bound copy of Within The Frame into the mail for you. I hope you get many more years of pleasure from it.
June Pryor, we'll be putting the print folio into the mail for you. I hope they find a place in your home to inspire you.
Thanks again to every one of you that read the book, fell in love with it, and through it fell more in love with this world and the art of photography. I'm ever in your debt.