Study the Masters: Fred Herzog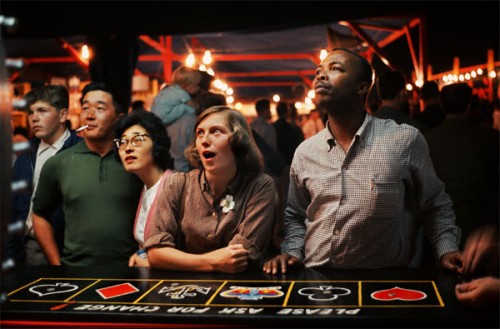 Over the last two weeks I introduced you to Saul Leiter and Ernst Haas, two of the great colour pioneers, and this week I want you to meet another – Fred Herzog (1930 – present). You can see his stuff quickly here in a Google Image search, but there's no substitute for having it on paper and his book –  Fred Herzong: Photographs (Amazon link) – is one of my favourite photography books.
Herzog is a home town hero for me. He was a medical photographer in Vancouver for most of his career, but wandered the neighbourhoods with his camera photographing the colour and the working class, mostly with Kodachrome, when he wasn't working. It's unfair to compare them, but you'll see similarities between Haas, Leiter, and Herzog in their use of colour and subject.
"Take street pictures because it hones your instincts for speed and for quick composition. But above all what you bring in your mind to the scene is what makes your picture. If you don't read, if you don't have discussions with enlightened friends, you do not get there. There is a saying about seeing: Only a few people can see but most people don't even look. And that says a lot to me. You can only see if you have something in your mind to bring to the picture. The camera is just the least important adjunct to your ideas. Your observations are important because they're you. The camera is just a gadget you can carry on in your hand or around your neck or on a tripod."