A Brand New PHOTOGRAPH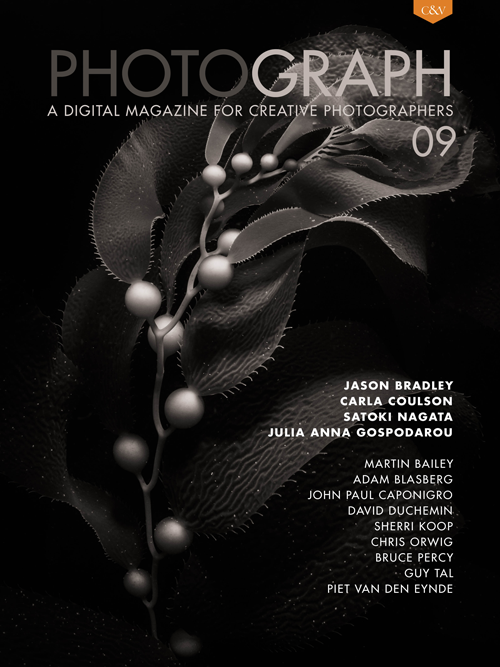 Issue 9 of PHOTOGRAPH has just been released and it rocks. It's a brand new format, making it much more readable on devices like the iPad, and completely re-designed. It's also the first in our third year (THREE YEARS!), and with this we're moving from a quarterly magazine to bi-monthly. 6 great issues a year. And it just keeps getting bigger – this issue is 230 pages long and completely ad-free – just page after page of great photography and teaching. Issue 9 has a focus on Black & White photography and you'll be blown away by the portfolios: Jason Bradley's stunning underwater work, Carla Coulson's lively portraiture, Julia Anna Gospodarou's dramatic architectural work, and Satoki Nagata's night-time photography on the streets of Chicago. We've also go articles by John Paul Caponigro, Bruce Percy, Guy Tal, Piet Van den Eynde, Adam Blasberg, Martin Bailey, Chris Orwig, and me.
My goal is simple – I want to create something truly beautiful, and showcase the work of photographers that inspire and educate. And I want it to be killer value. I want it to be the kind of magazine you're proud to tell others about. We've had some amazing issues up to now, and I think this one gets us even closer to my dream. The photographs are amazing, the interviews are insightful, and the education is top-notch, covering everything from how we see to how we create.
Download Issue 09 of PHOTOGRAPH this week for only $6.40 – that's 20% off the normal price of $8. It's like having a subscription with the luxury of choice. But you don't want to miss this issue.