Final Postcards from Italy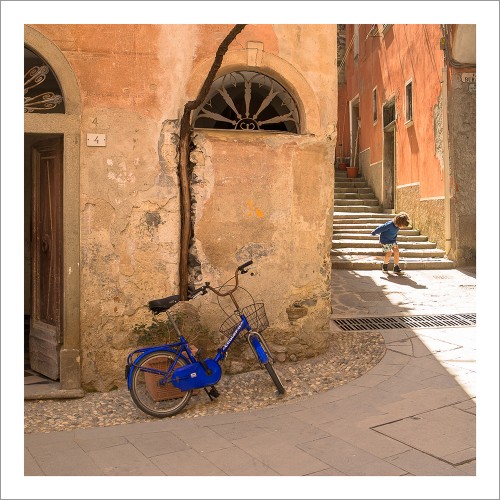 A few final photographs from my recent trip to Italy (I posted others last weekend). The image above is one of my favourites, and still makes me chuckle. I'd been standing there waiting for a moment and talking to friends. I'd made a comment about the need for photographers to remain observant and then the discussion  moved on to the blue bike. Someone said how much they loved the tree growing out of the wall and I looked around confused – what the hell was she talking about? -  until I noticed it. Right behind the bike. So much for being observant. Apparently I'm one of those "do as I say, not as I do" kind of teachers. Oops.
As promised, I've still got an article coming about the Fuji XE-1 I used on this trip, but that's still to come. Don't hold your breath for a review, I don't do those well. But if you want a reaction (spoiler: I love this camera!) then I'll be posting something more complete about it within the week or so. In the mean time, Issue Three of PHOTOGRAPH is now out and keeps getting better. There are still spots available for both The Created Image seminar in Vancouver on July 11-12 and The Path to Pro evening on July 11.  I've got bags to pack before I catch a float plane in Prince Rupert and head out on the Ocean Light 2 to British Columbia's Khutzeymateen to photograph the grizzlies. Stay tuned!