Vision is Still Better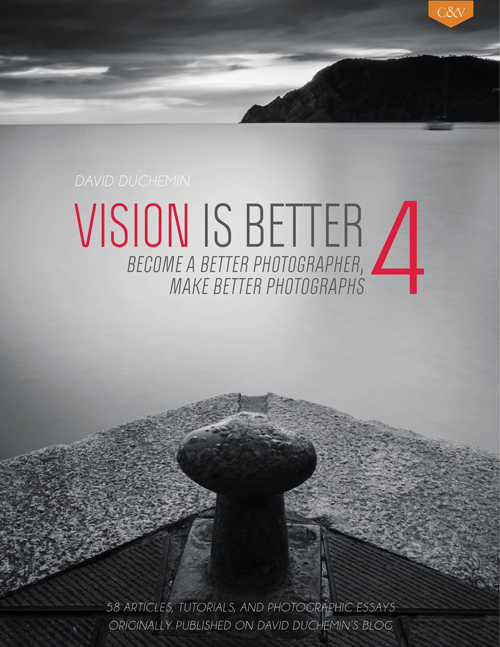 Several years ago I was asked if I'd consider doing something like a yearbook for my blog – a curated compilation of the best stuff, minus the posts where I introduce a new book or workshop – so that people could access my stuff offline in an easy-to-read kind of way. Vision Is Better, the first one, was so well received, we've continued to do it. Today we're releasing Vision is Better 4, and we're doing it in the same soft-sell way we've done it before, letting you know that this is the best from my blog – which you can always get for free if you've got the time and bandwidth to do so – only in a great-looking, convenient, read-it-whenever-you-want-including-on-planes-and-stuff format. There's 50 great articles and stories, and lots of big images from my Postcards From… series.
I believe in this stuff or I wouldn't have written it. I think these conversations and thoughts and ideas that I blog about, and the techniques I teach, will make us better photographers. If having this on your laptop, or mobile device, in a tightly curated form, is of value to you, then it's all yours. And it's still just $5 for the downloadable, DRM-free, PDF. Except this week. if you jump on it now it's only $4. And if you haven't got the full set, you can get them all – this week only – for $12 – that's 40% off and you'll get just over 200 great articles to teach and, I hope, inspire.