Visualizing Spots in LR5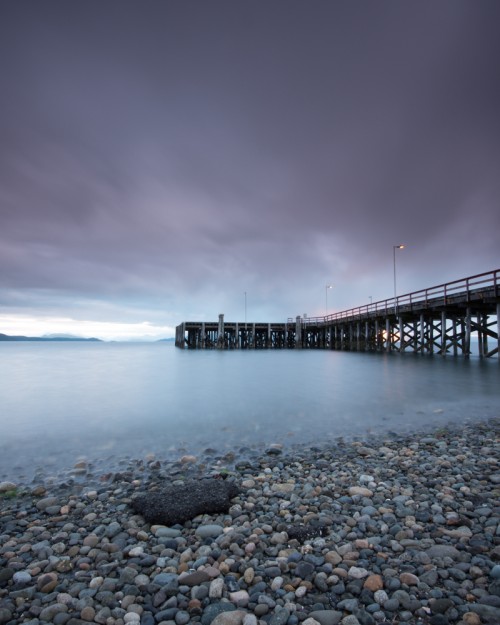 If there's one feature I love in the newest version of Adobe's Lightroom, it's the Visualize Spots tool. There wasn't much fanfare about it, it kind of snuck under the radar a little, but for me this is huge. Lord knows I try to keep my sensor clean but it's a losing battle. My usual workflow involves a pretty paranoid search for these little spots but I often don't get them all until I've burned through a couple $20 prints, or worse, put them out into the world only to have someone else point it out. Now we've got a little help from Adobe.
In the Develop module choose the Spot Removal tool or hit Q to save some time (Q stands for Quit printing spotty photographs!). Towards the bottom and the left you'll see a new option in Lightroom 5 – Visualize Spots. Click that. It'll apply a high-contrast mask and gives you a slider to control how much contrast it applies. With the help of that contrast you'll see spots you never knew you had. How many spots? Take a look at the last image. Time to break out the cleaning kit and spend a painful 30 minutes making it worse before you give up and just buy a new camera. Man I hate cleaning my sensor! But I'm getting better at it, and most of that is just losing the fear that I'm going to completely screw it up and permanently wreck the camera. The truth is, I haven't wrecked a sensor yet and for all my bitching it takes way less time to clean the sensor than it did for me to remove the spots on this series of images. If you haven't played with this new feature yet, go dig around. It'll save you much time and frustration. It'll make you want to keep your sensor cleaner too.