TEN. Yours Free.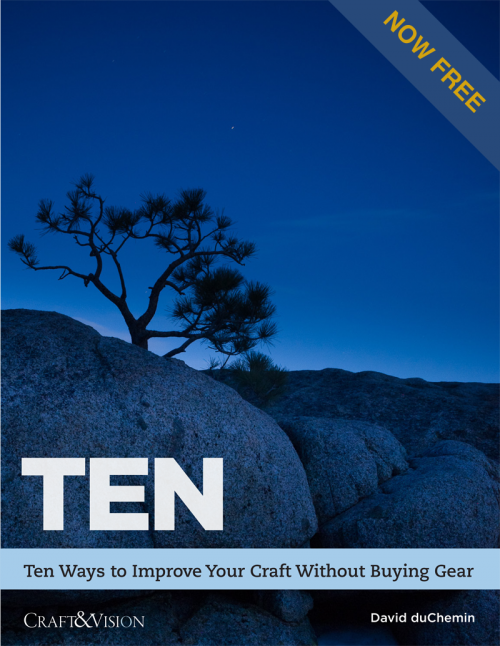 4 years ago I wrote a small eBook called TEN, Ten Ways to Improve Your Craft Without Buying Gear. It changed my life and put me on a path to do what I love: teaching photography and pursuing projects I long to do. Later this month we'll celebrate our 4th anniversary of Craft & Vision, the unexpected little eBook company that kind of got away from me and became something amazing, and we'll offer some crazy deals for a day or two to say thank you again. But before we do that we're graduating TEN and making it free from this point on. It's earned its way and now we're putting it out to pasture and giving it away. If you don't have a copy, it's all yours. If you've read it and found it helpful, would you do me a favour and tell the people in your world who might also find it helpful? Use the social media buttons at the bottom of this post and tell the world – TEN is now free.
Stop spending so much money on gear and invest time learning your craft instead. Download TEN, free, and with our thanks.
By the way, due to the intricacies of the system we use to run our shopping cart system, we're allowed only 1,000 free downloads/day. If you get an error on checkout with your free item, you can still get it, but you'll have to wait until after midnight when the clock resets. Sorry for the inconvenience.