Lightroom 5 – Up to Speed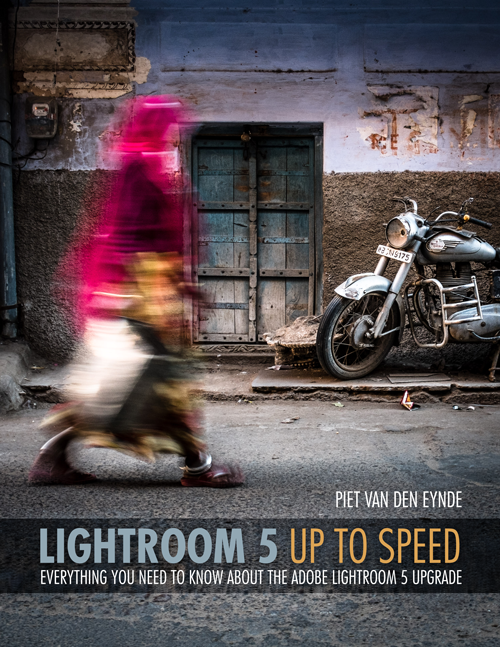 Today Adobe released Lightroom 5, and the changes are amazing. With every version Lightroom gets better and better, but every time they change things up it means time re-learning the software and adapting its new features to our workflow.
Who better to lean over your shoulder for a couple hours than a guy who's a gifted teacher and Adobe Certified Expert, to show you all the new features and how to get started using them? Piet van Den Eynde rocks this kind of thing, and when I download Lightroom 5 I will be working through this 77-page eBook and the companion videos to get up to speed. It's $5 and it walks you through, in Piet's usual clear and concise way, every new feature in Lightroom 5.
Lightroom 5 Up to Speed walks you through the installation of Lr5, the new Advanced Healing Brush (finally!), Upright, Radial Filter, Smart Previews (offline editing of my images? Hallelujah!), the improvements to Book and Slideshow modules, and almost 30 other changes, big and small. He also gives you a couple pages of heads-up about plug-ins available for, and compatible with Lr5. Did I mention it's only $5!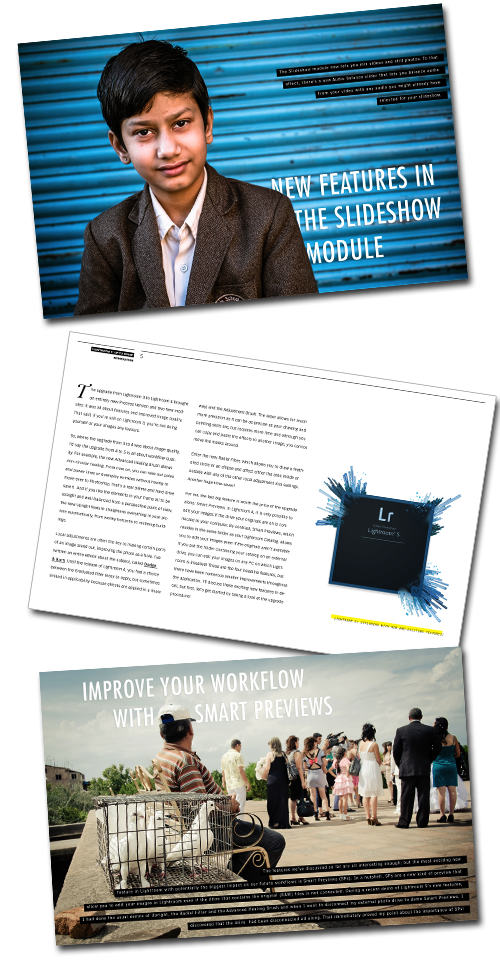 If you're looking for a more complete shot at learning Lightroom 5, we've bundled Piet's excellent book, Lightroom 4 UnMasked, which is MASSIVE, along with Lightroom 5 Up to Speed, and are offering this bundle for $20, which amounts to getting Lightroom 5 Up to Speed for free when you buy the other. We've locked in the savings! No discount code is needed to purchase this massive bundle for just $20 (that's a full-time savings of $5).
And as always, buying 5 or more products from the Craft & Vision store, until June 23 (11:59 PM PST) and using code LR520 when checking out, will get you 20% off. Want even better value? Check out the bundles, which are already a great deal, and throw 5 of them in your cart.
BUY LIGHTROOM 5 UP TO SPEED ($5)
[ hana-code-insert ] 'BUY – LR5 Up to Speed' is not found
BUY THE LIGHTROOM BUNDLE ($20)