New eBook: Nightscape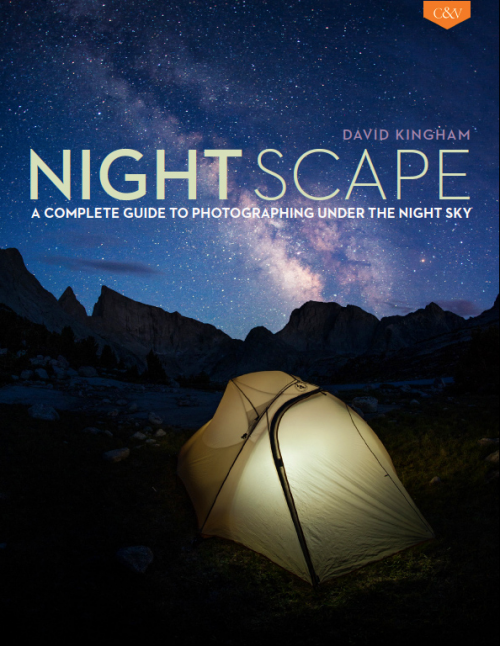 David Kingham and I met in person for the first time recently, but even before we met I had the strong feeling he was my kind of guy. He lives nomadically in his truck with his dog, sleeping in hotels only when he's running one of his popular night photography workshops. He's definitely my kind of photographer – thoughtful and with a keen desire to spend time in wild places, his strong sense of craft is balanced by his desire for beauty. So when we first had the opportunity to work with David and publish his book Nightscape, A Complete Guide to Photographing Under the Night Sky, we jumped at it. And what a book it's become. One of the best looking books we've created, full of content that's not only useful but really interesting, Nightscape will teach you something you don't know, I guarantee it. Anyone who wants to photograph outdoors once the sun goes down will get a wealth of knowledge out of this book, even if you don't take it as far as David does. My own after-twilight photography will change for the better because of what I learned reading this book as we made it, never mind how inspired I am by the photographs.
This is a large book. It's 120 pages, packed with great photographs, excellent education from someone who really knows his stuff, and tons of resources, too. On top of that, David's allowing us to include 22 of his Lightroom presets, which compliments the book well because there's a really solid section on post-production that goes way past the basics and into stuff I didn't even know was possible.
If you've ever wanted to photograph the night sky, or landscapes in which the night sky features, you need to read Nightscape. It's that good. And like everything we do at Craft & Vision, it's a really great value, priced at just $12 so we can get it into as many hands as possible. And if you buy it during the first week, before May 27 you can get it for 20% off, just $9.60. No discount codes, just add it to your cart and checkout.