Postcard from Antarctica: Deception Island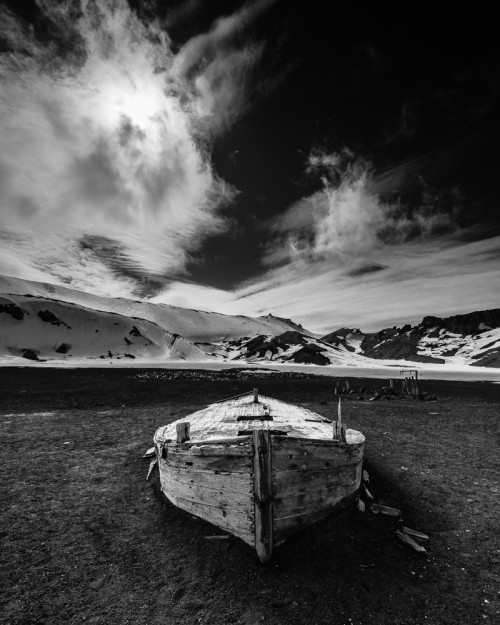 Woke this morning to new light. After more than a week of unrelenting sunshine and blue skies, the clouds finally moved in, and just in time for our landing at Whaler's Bay on Deception Island. To me this place is moody with the ghosts of the past – a place that's falling apart and decaying; fitting for a place once a base for whaling, a trade I've no respect for. Last year I couldn't bring myself to shoot black & white in Antarctica at all, but here, this time, at Whaler's Bay, I set both my cameras to monochrome and shot a series of black & whites. I'm really excited about this short series, which – apart from this image – will appear for the first time in SEVEN, the fine art book being published later this year.
And now we're en route home, through two days of the Drake Passage. Then a day in Ushuaia, a day in Buenos Aires, and finally to Vancouver with a small collection of new photographs, some new friends, and some really great memories. My thanks to the group that joined me here for the last two weeks – I'd travel anywhere in the world with you.