PHOTOGRAPH, Issue 6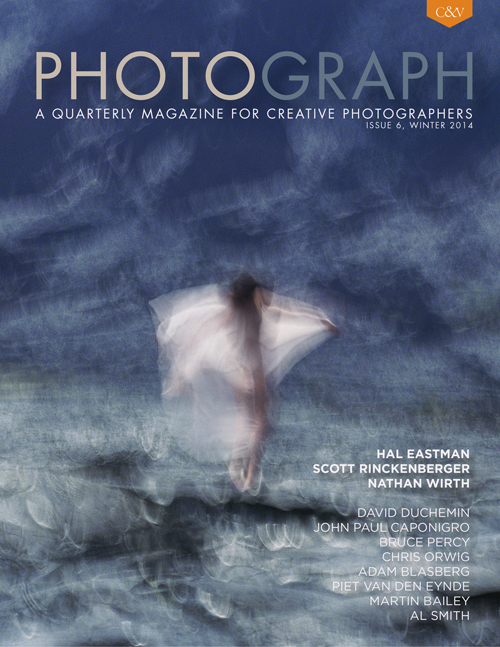 The newest issue of PHOTOGRAPH—a digital quarterly magazine for creative photographers—is hot off the virtual press and our team's created another really great issue.
Issue 6 includes three portfolios and Q+As—this time from Hal Eastman, Scott Rinchenberger, and Nathan Wirth, all of them full of some breathtaking photography and really thoughtful interviews about why and how they do their work. All our regular columnists continue to write from their hearts: John Paul Caponigro, Bruce Percy, Chris Orwig, Adam Blasberg, Piet Van den Eynde, Martin Bailey have written articles about composition, creativity, studio lighting, camera craft, printing, and post-production. It's a really great issue. 140 great ad-free pages filled with inspiration and education for creative photographers.
Since launching our new website we've taken the PHOTOGRAPH subscription off the table in favour of a discount when we launch each issue. So if you're looking to save money make sure you're on the Contact Sheet newsletter and you'll get the discount code, so you can buy the current issue for the same price you'd get it if you had a subscription – $6/issue. You can sign up for The Contact Sheet here, and along with the discounts we'll send you links to featured inspiration and resources, and tell you how to get in on the monthly giveaway.
If you've previously purchased a subscription… we've sent the top-secret download link directly to your email inbox. If the subscriber-only email hasn't landed in your inbox by Tuesday afternoon please check your spam/junk folders before emailing support@craftandvision.com.
Enjoy!